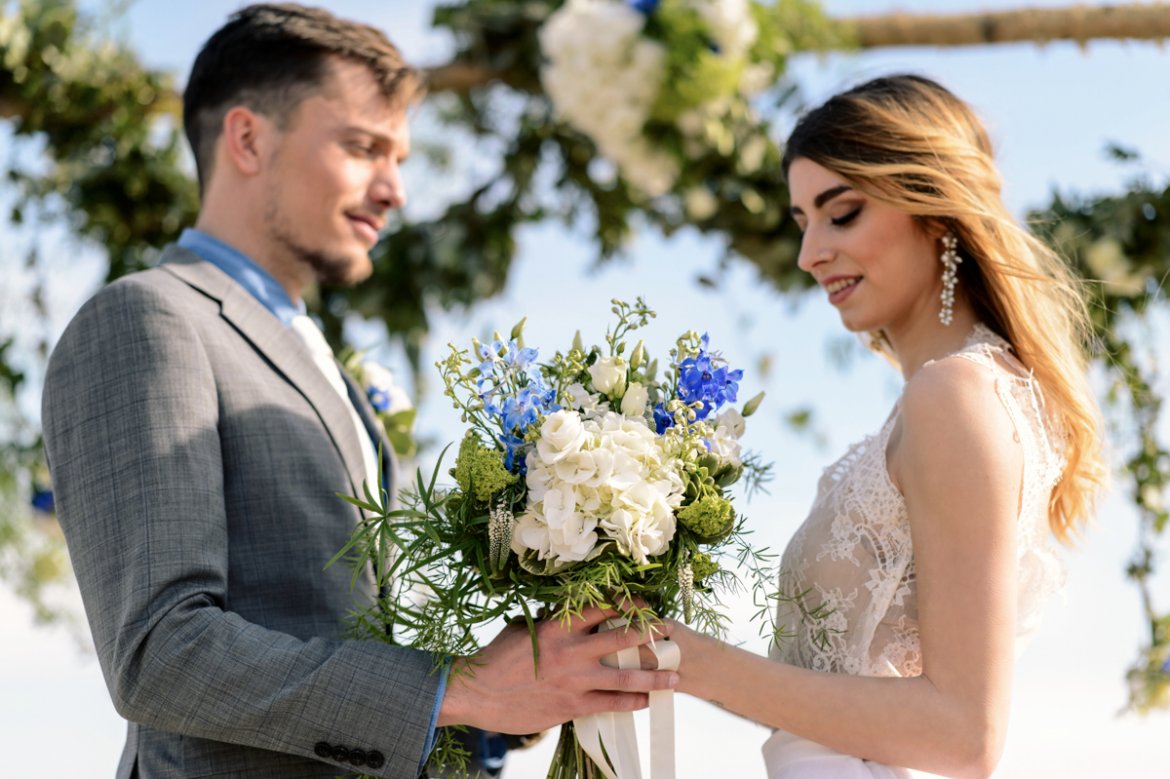 Include Classic Blue into your Event Styling
Classic Blue
The new Pantone's Color of the Year is the amazing Classic Blue and we absolutely love it! See how you can include it into your event styling like a pro.
Who will disagree with the fact that Classic blue is timeless and elegant? It has a sense of peace and tranquility to the human spirit. And can be easily paired with a variety of other colors.
For over 20 years, Pantone's Color of the Year has influenced product development and purchasing decisions in multiple industries, including fashion, lifestyle trends, wedding industry, home furnishings, and industrial design, as well as product packaging and graphic design.
The Pantone Color of the Year selection process requires thoughtful consideration and trend analysis. To arrive at the selection each year, Pantone's color experts at the Pantone Color Institute comb the world looking for new color influences. We are thankful for this year's choice!
Find Your Wedding Inspiration in Blue Hues
It was a day full of Wedding Inspiration in Blue next to the Aegean Sea. Are you planning to have a destination wedding in Greece? Do you want to have a blue-colored wedding? Then this styled photoshoot will inspire you!
Styled wedding shoots are essential in the wedding industry because brides to be can find new ideas for their big day. We will show you how you can have the wedding of your dreams filled with all the right combinations in blue hues. Keep on reading to learn all our secrets!
We chose Varkiza Resort for this special photoshoot for the amazing backdrop of this location. Also, it has easy access through the seaside road or through Attica road and constitutes a multi-space of many and different activities. It's perfect for beach weddings or romantic weddings by the sea. The venue is the main factor that can form the setting of a wedding reception. We prefer open spaces that can host medium to huge weddings because here in Greece, we love to dance during the wedding party. See more of this amazing styled shoot here…
Blue Inspired Christening
After you see this Blue Inspired Christening in Skiathos you will agree that blue is really the top choice for a boy's christening.
This blue inspired christening in Skiathos revealed the restless traveler in me!! After you see the entire baptism's album you will agree that blue is really the top choice for a boy's christening. All my friends know how much I love green & blue hues, especially in event designing. Truth be told, all event planners have a soft spot for certain colors!
The whimsical island of Skiathos hosted this elegant baptism. The christening took place in the picturesque church of Agia Paraskevi. It's a petite stone church surrounded by a beautiful garden. Every year, on the name day of St. Paraskevi (July 27), a big celebration is held in the churchyard, with dances, delicious food and local wine. We designed the christening in vivid blue hues and creates many areas for activities around the churchyard. See more from this christening here…