Festive Christening
Having a Festive Christening during the Christmas season is a true blessing. It's the most wonderful time of the year and everyone is merry & bright!  Tis' the season for spreading love, light, positivity and happiness!
We designed this Christmassy & Festive Christening at Polo Club in Varibobi.
Nestled in the footage of the imposing Mount Parnis, the Polo Club was originally built in 1995 purposed for the social gatherings of the Greek horseback polo players after the games, for many a tribute to the initiative of bringing the game to Greece.
The Polo Club House stands as a legacy to the Greek Polo Game. With its rustic personality and authentic wood and stone construction, it brings on memories of glamour and countryside rustic.
The Polo Club House and surrounding mountainous equestrian countryside and gardens create the perfect backdrop for weddings, baptisms, anniversaries and other celebrations as well as business meetings and corporate and sponsored events.
Christening next to the fireplace
We designed the entire event based on Christmas vibes. Having a fireplace next to the reception area was a wonderful opportunity to built a cozy and warm atmosphere, making everyone like they are home for Christmas.
With the parents, we decided to add more natural green trees and lots of Christmassy desserts at the candy bar. All the cookies by @zaharisweetshop, the menu and the tablescape had this merry Christmas decor that was lighting the room with joy and happiness!
It's true that I love to design, plan and organize family events for kids. And as you can see with your own eyes, Christmas inspiration is all over the place. December christenings have the privilege to be more festive by definition. With all the Christmas ornaments and lights it is only natural to sing along: "… Rockin' around the Christmas tree, Let the Christmas spirit ring…"
Creating brilliant events for so many families, starting with weddings and then the baptisms of our married couples' kids, make my romantic heart melting out of joy!
Although I can literally spend hours organizing every single detail I am feeling so grateful for the occasions of celebrations that I was responsible for the entire event planning. I have to admit that my sensitive eye for perfection has given me a great reputation as an event planner, all over Greece & Europe.
All my clients will tell you how careful I am with all the unseen details like the event design, the orders, the decoration set up, follow up on the vendors and sticks to the timeline so that everything is ready for this special moment of your child.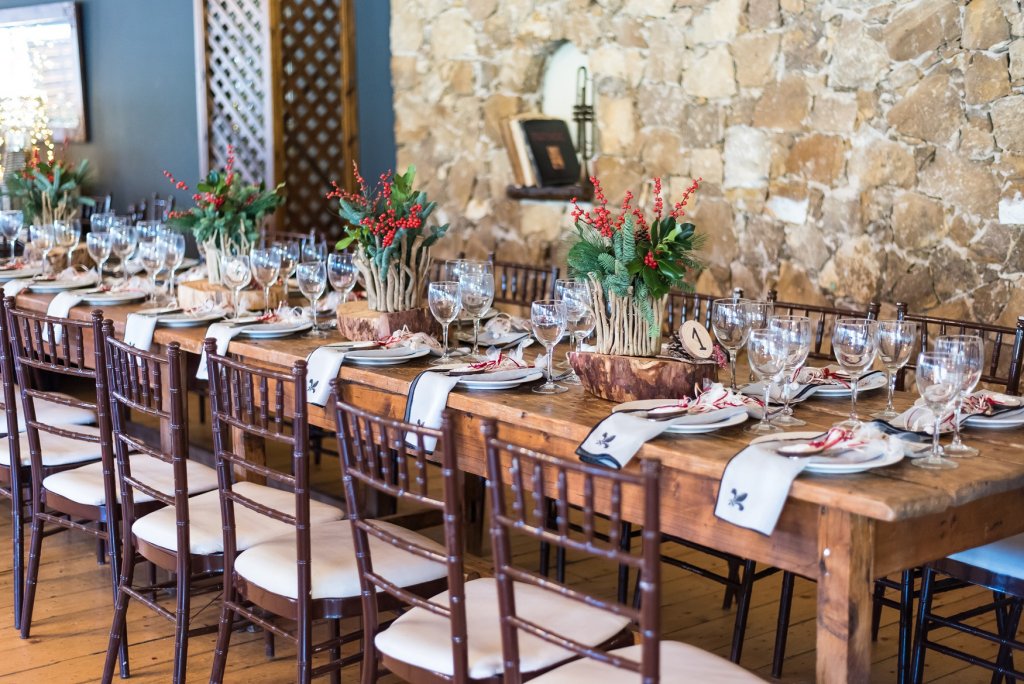 Vendors
Design, flowers, styling & planning: @tsveta_christou
Photographer: @efirouf
Sweets: @zaharisweetshop
Venue: @poloclubgr 
Tsveta Christou Event Planner in Greece
After designing & organizing countless weddings, christenings, and luxury events, we have to confess that we love our job. We have become the destination event experts that are fully experienced in providing a full range of services for weddings and events.
We are driven by passion and inspiration and that makes it easier for us to transform ordinary ideas into long-lasting golden memories. We are committed to ensuring that every aspect of your celebration reflects your own personal style. We look forward to making your dreams come true for your event in Greece!
Feel free to visit Wedding Wire and read all the reviews from our previous events & weddings: Kind Words.
Christening Event Services
An event definitely needs a lot of preparation in the following areas and we are able to support every single aspect. Ask for more information about:
Event design and styling, Venue Research, Theme Research & Design, Flowers Decoration, Themed custom Invitation, Favours and gifts, Custom made cake and sweets, Photography & Videography, Party decoration, Godparents accessories, Christening clothes, Wine & Menu, Budget preparation, Guest management and rsvp follow-up, Christening day coordination, Selection & bookings of Hotel Accommodations for you and your Guests
Are you planning to have your child's christening in Greece?
Then contact us to help you organize the most important day of your child!